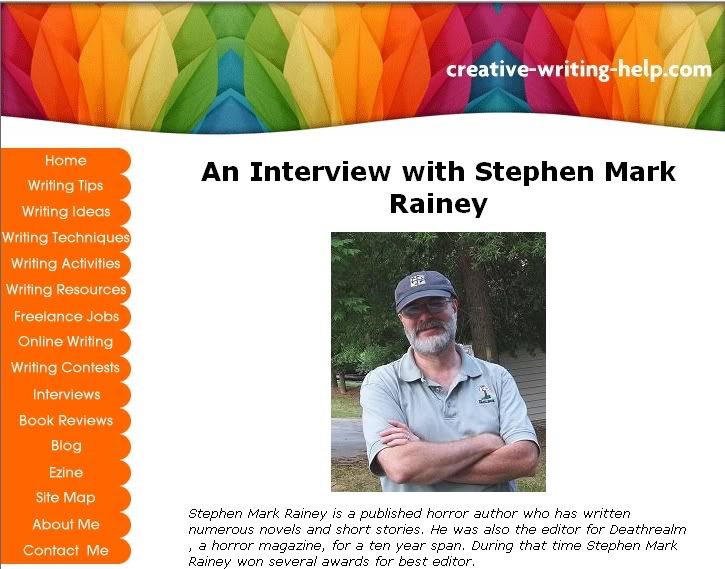 Visit
www.creative-writing-help.com
for a new interview with me; it's a nice little Q & A session about my own writing as well as the writing business in general. It was conducted this past week and just went up. Other interviewees include Piers Anthony, Stephen Dedman, Gorman Bechard, Marilyn Byerly, and more.
Last night, spent a very pleasant evening with the Albaneses. Had some killer pizza and chicken wings, then watched
One Missed Call
(the American version; no great shakes) and
From Dusk Till Dawn,
which is also no great shakes, but kinda fun. Enjoyed seeing it again after however many years.
Today...Christmas shopping! Woohoo, and all that.