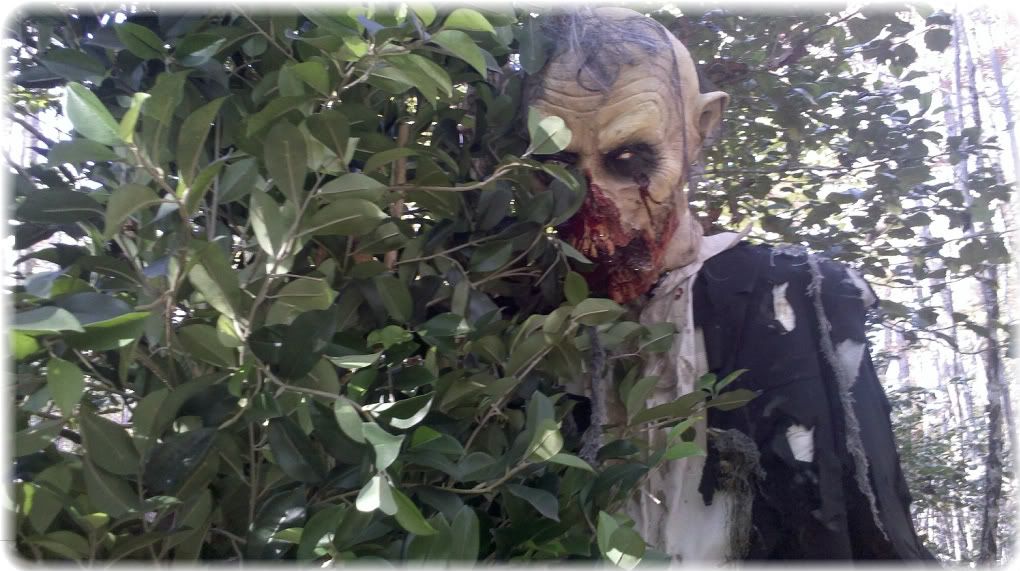 So, after work, I went out to Northeast Park to hide a new cache, which I figured I'd title "Day of the Dead," given it's about that time of the season, and all. Imagine my surprise when I got out to the trail and ran into the fellow you see pictured above.
I also ran into this: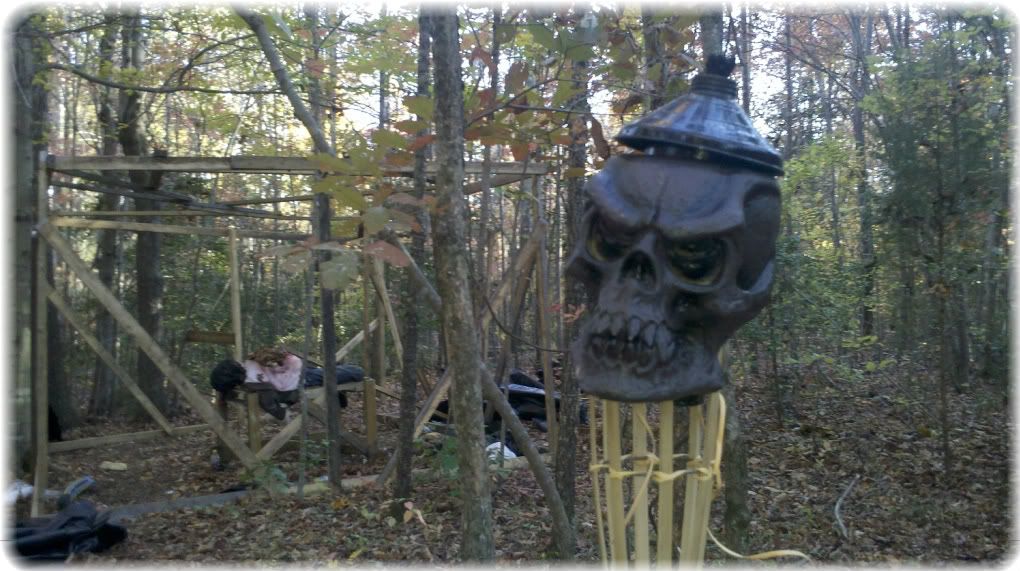 And this: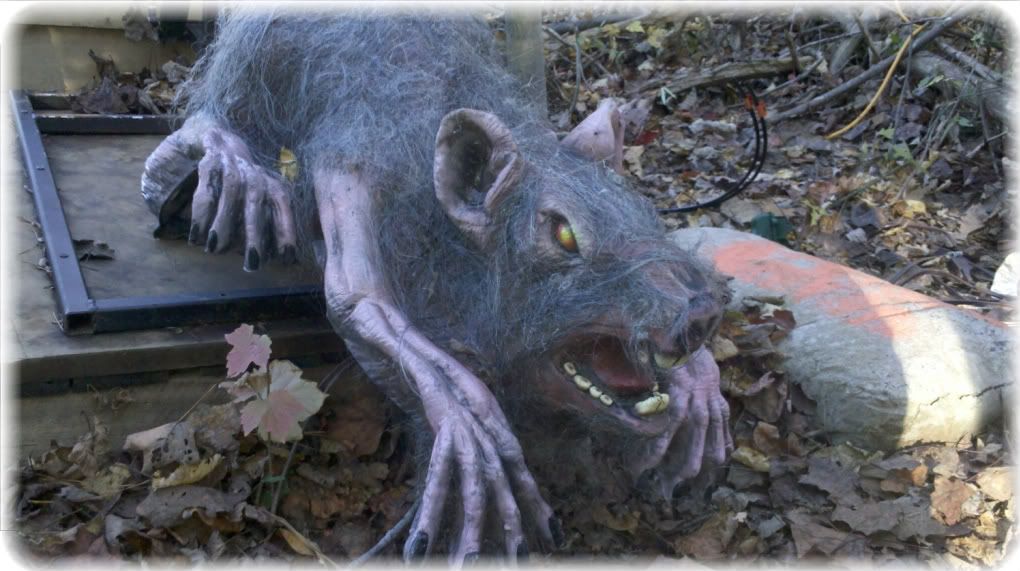 And this: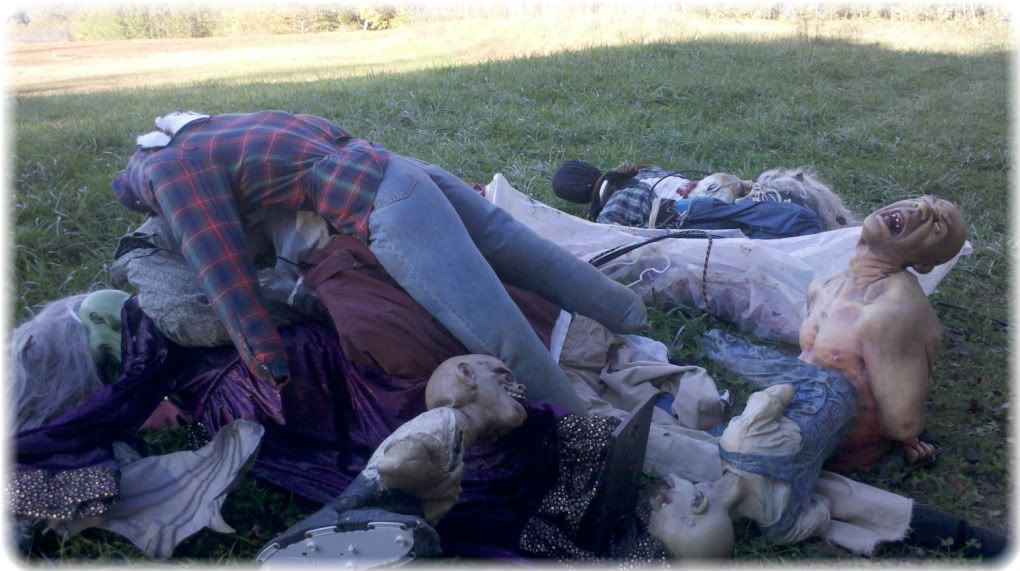 I've listed the new cache, a nice little two-stage multi, indeed titled "Day of the Dead" (
GC371JE
), which I expect will be published at geocaching.com in the next day or two. You really just don't know what you're going to find in the woods sometimes. Me, I could hardly have been more pleased.
Since all this good stuff kicked my Halloween spirit into high gear—a day late—I went on and watched
Curse (Night) of the Demon
, my favorite horror film, just to make it official. I can't tell you how glad I am that I decided to go hide that cache rather than just head home and cook bison burgers. Of course, after the job was done, I did go and cook those burgers. The bison were
almost
dead....
And here's a little spoiler I left at ground zero for stage 1 that might help those who go hunting the cache:
THE DEAD WALK

Click on the pics to enlarge.